# 6 - Orange, Yellow and Green. Extra optionina oli tehdä jotain muuta kuin kortti, mutta enpäs tehnytkään. Kun en muistanut...
Jotenkin jäi vaisuksi (koristusten puolesta, ei värien - livenä värit on kirkkaammat), mutta pää on vielä vähän migreenin jälkeen jumissa enkä tän kummempaa saanut aikaan (seliseli...).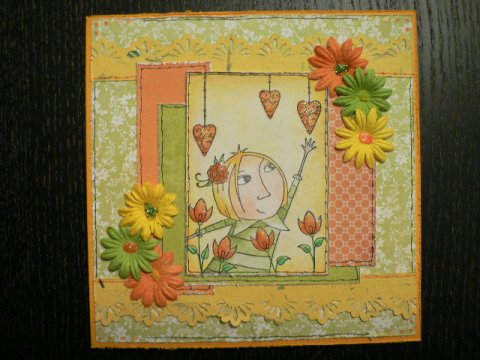 I forgot to make something other than a card... The colours are much brighter for real.
I've had a migraine for two days again so this is the best I came up with right now. Something's missing, but I can't figure out what


Text can be added later (again); I like to keep options open for it, 'cause you might need it for something else than what the text says (if you add it on every card).