# 35 - Cheers! Elikkäs mikä tahansa juoma kelpaa, ei tartte alkomahoolia olla. Kokeilin ekan kerran tätä jo pitkään mulla ollutta lehmää. Leimasin piti saada heti kun sen näin, on aika hauska mun mielestä. Mutta vasta nyt sitten sen korttiin asti sain.
Tästä tuli nyt vähän pakon edessä aika yksinkertainen; millään en saanut kukkia kivasti tuohon sopimaan.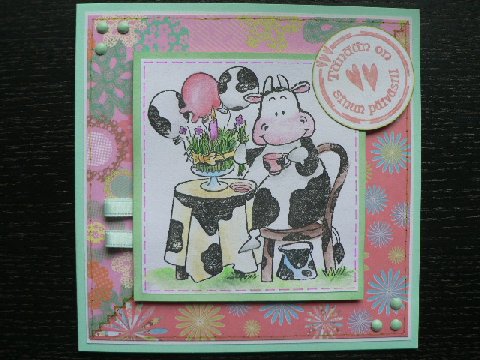 I tried to put some flowers to this but they didn't look good no matter what I tried, so I had to go without them. The text says "Today's your day".