Daring Cardmakers -haasteena on Quick card. Tähän korttiin meni 26 minuuttia valmiiksi väritetyllä kuvalla. Suurimpaan tähteen voi halutessaan lisätä tekstiä. Tai muihinkin noihin vaaleisiin tähtiin.
Iiiihana kuva saatu vaihdossa.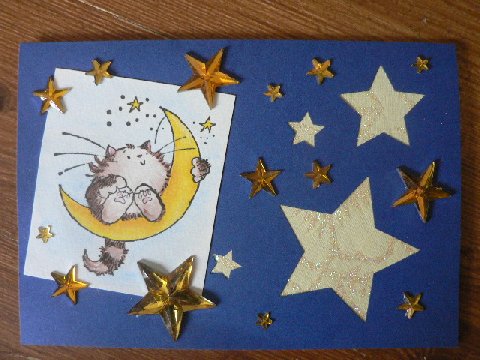 It took me 26 minutes to make this card, even though the stamp was already coloured.
If needed, text can be added to those lighter stars.