Taavan blogista löytyi tämä (Enkeleitä Joukossamme - Angels Among Us), jonka johdosta tein tämän: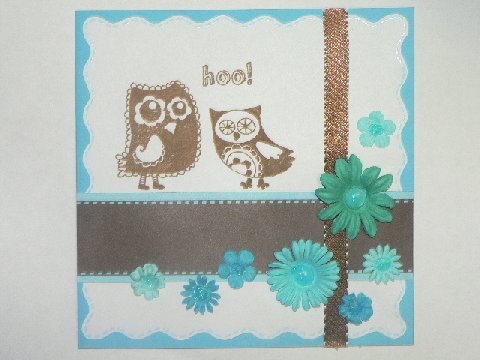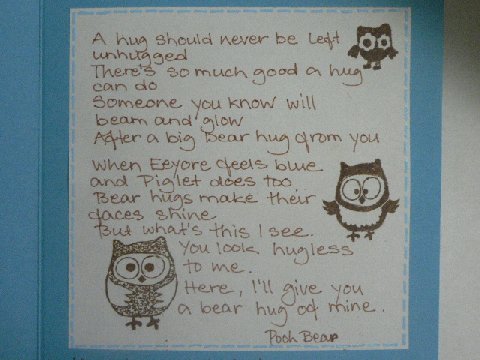 Tässä pätkä tarinasta (osoite löytyy Taavan ja Lisan blogista, jos joku tahtoo kortin tehdä):
Okay--so here's a gal who needs our support.

Nadine is a lovely mother of three boys who is an AVID scrapbooker and wonderful mom. On January 22nd, 2008, her youngest son, two-year-old Nate, tragically died in a freak accident.



Despite this horrible lose and the overwhelming sadness it brought, Nadine has reached out to others to comfort them in their trials and hard times. One of my friends told me about a hard situation she was going through and how Nadine reached out to her. I was deeply touched.

I have been in contact with Nadine and have been amazed how she and her husband have chosen to live life with love, forgiveness and kindness, rather than bitterness and hostility. It has been a privilege to get to know her and call her friend.

Nadine loves homemade cards and handwritten sentiments. Let's shower her with cards and let her know that scrapbookers around the world are thinking of her and her family.

The two-month anniversary of Nate's death will be March 22nd. Try to send your card before or around this date. Post a comment when you've put it in the mail so we can feel this amazing support too.
En tahtonut surullista korttia tehdä eikä sen tekeminen surettanut, mutta nyt kun tuota tarinaa uudelleen luin niin kyllä taas naama vuotaa :´(