Vuorossa on 12. Ismaki Challenge. Aiemmin olen tehnyt kortit ATC-kokoa, tällä kertaa tein kortin kokoa 13x13 cm. Se on menossa jonnekin. Värit ei ihan ole "mun" ja siksi se ei ihan satasella miellytä.
Nyt kun ajattelee, niin olisihan tuon voinut jollain muullakin värillä tehdä. Mutta meni jo.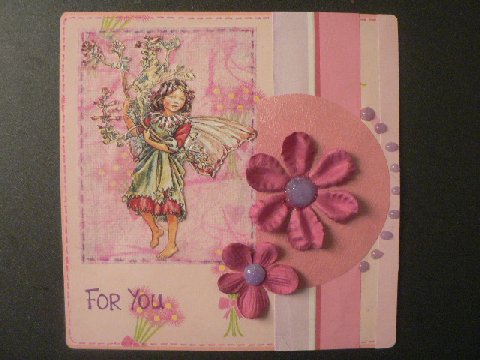 Kortin kaava:
This is the first card I've made that's not ATC size, it's 13x13 cm. I made it for someone and the subjects were flowers and fairies. The colours aren't quite "me", so I don't totally like it. Come to think about it, it could have been made with some other colour. But it's made now, so...