Viimeisimmät 2 haastetta jäi väliin, mutta mukana olen taas, nyt on vuorossa Ismaki Challenges # 11.
Tämä oli pikaisin kortti (ATC-kokoinen), minkä olen Ismakiin tehnyt. Pääsiäistä pukkasi, vaikka muuta meinasin :) Kortin kaava oli mielestäni oikein kiva.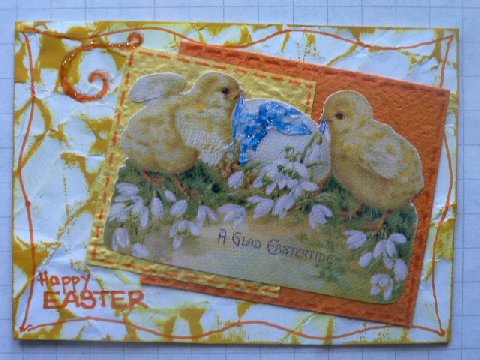 Kortin kaava:
This was the fastest card I've made for Ismaki. Easter it turned out to be, even though I thought of making something entirely different. But anyway, I really liked this scetch.