Jaana meidän muiden(kin) iloksi järjesti toisenkin
, joka kestää myös 10 pv. Tällä kertaa ei joka pv ole eri aihetta, vaan korteissa pitää olla jokin yhteinen teema. Vähintään 3 korttia pitää tehdä, jotta niitä voi sanoa sarjaksi. Itse meinasin tehdä kaikki 10.
Koska mulla tuo korttipakka suorastaan huutaa tuunaamista, päätin ottaa sen korttien teemaksi. Heti sen jälkeen tuli mieleen, että tahtoisin kokeilla myös uutta taustaleimasintani, jonka Paperikeijusta tilasin.
Hämärä tarkoitus (ei vielä aivan ajatus) oli tehdä ruudut eri värein ja kortit eri aihein, mutta mikäs sen parempi pelikortteja tuunatessa ja tuollaista leimasinta käyttäessä, että ruudutus on punaruutuinen ja kortit tietysti sitten ruutuja.
Tähän samaan postaukseen taidan ahtaa kaikki 10 korttia, jotta ne helpommin näkee sarjana.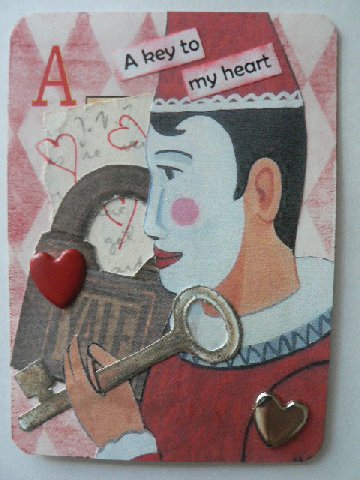 Kortti 1 - The Key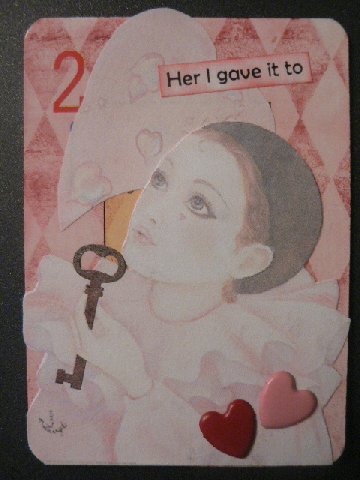 Kortti 2 - The Love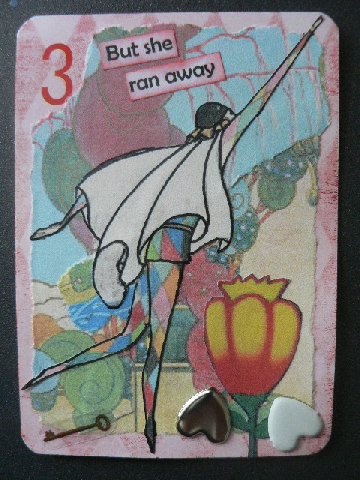 Kortti 3 - The Run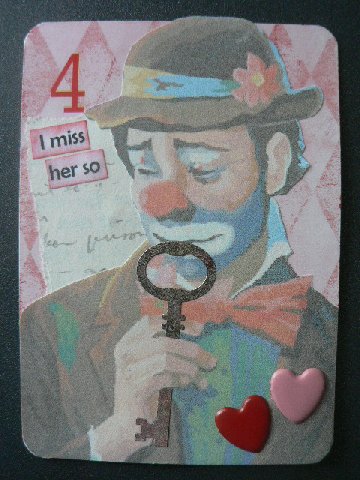 Kortti 4 - The Miss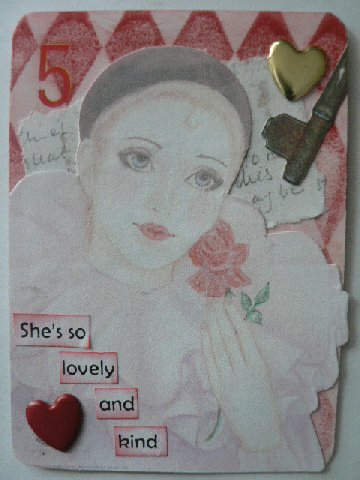 Kortti 5 - The Rose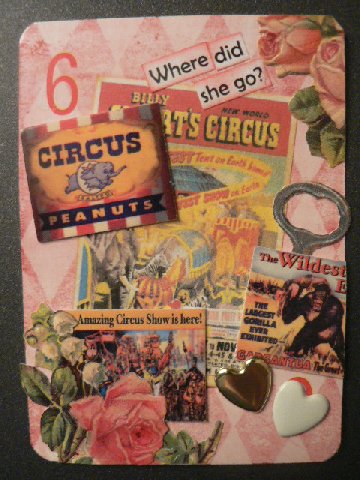 Kortti 6 - The Place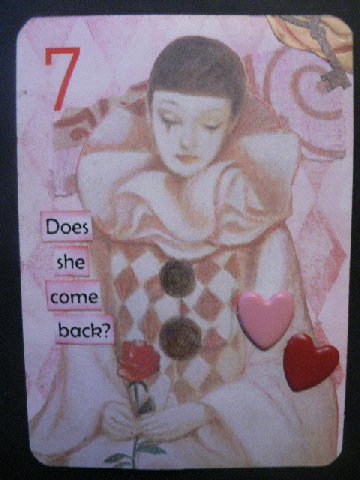 Kortti 7 - The Wait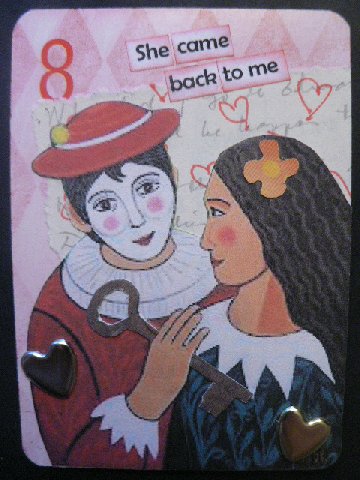 Kortti 8 - The Return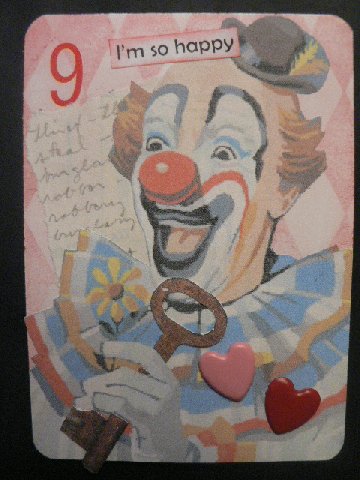 Kortti 9 - The Happiness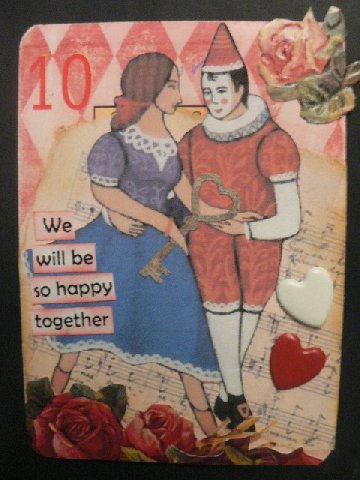 Kortti 10 - The End
Muokattu 28.5.08 : tällä sarjalla osallistun myös
 -haasteeseen, jossa aiheena on tuunattu pelikortti.
These cards I've made earlier for a challenge that was a card a day for 10 days and they had to have something same in every one of them / connecting them. So this is what I came up with then.