Nyt on vuorossa jo 8. Ismaki challenge. Eilen en saanut aikaan yhtään mitään, tänäänkin vasta nyt illalla särkylääkkein doupattuna sain tämän aikaan.
On se niin ihanata tämä naisen elo joka kk... Meinaa taju mennä kun vihloo, kipunoi ja koskee. Oksettaa, palelee, päätä särkee, turvottaa...
Mutta enivei, tässä kortti (tuttu ATC-koko), alla sen kaava. (ja heti varattu)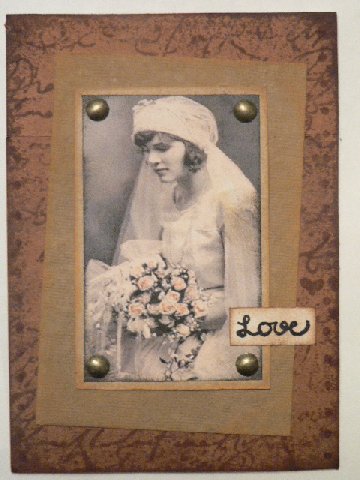 So here's my ATC again. It's quite simple; just my style. I can't make rich and plentiful cards even if I tried and wanted (and I've tried and wanted...).