On jälleen Ismaki Challenges -aika, vuorossa haaste nro 6. Se näyttää tältä: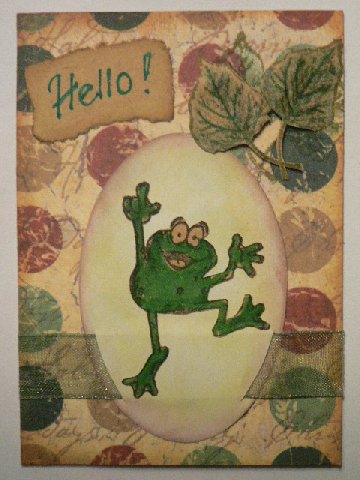 Kortin kaava näyttää tältä: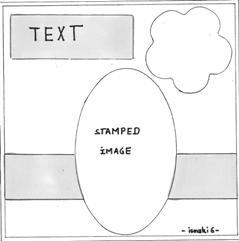 Ihan en taas tyytyväinen korttiin ole. Leimasin- ja leimakuvavarastoni on surullisen pieni ja rajallinen eikä tähän korttiin kuvaa meinannut oikein löytyä. Näitä sammakoita on muutama; otin talteen kuoresta, jonka sain jokin aika sitten.
I'm not too happy with my card again. My collection/stock of stamps (stamps and stamped pics) is so small it's sad. So finding a good picture wasn't/isn't easy and this I put in it now. These frogs I've got a few; I took them from an envelope I received a while ago.